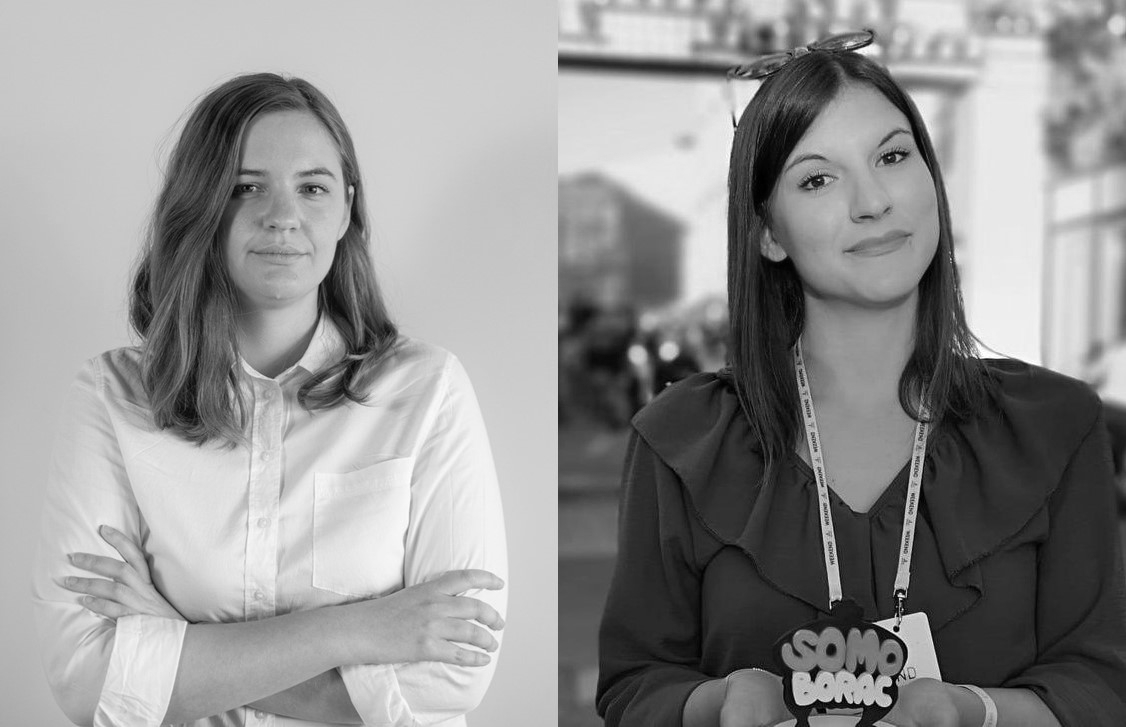 These communications industry's rising stars have won the jury over with their project titled "Daruj toplinu" ("Gift warmth"), which landed them the title of winners of the Young Lions Croatia powered by E.ON Croatia competition. This year, the Young Lions competition has once again placed young Croatian talents in the spotlight, while also shedding light on the importance of tackling energy poverty.
Young Lions is a competition where the national communications industry's new generation battles for the title of the best young creatives. By winning the prestigious Grand Prix, young lions are awarded an extraordinary opportunity to represent Croatia at the global online Cannes Lions competition and compete against their colleagues from all over the world – and the winners of this year's 24-hour competitive challenge are young lionesses Ivana Krmpotić and Ana Marija Tomašić and their Daruj toplinu (Gift warmth) project!
At the Zagreb Innovation Centre (ZICER), 70 contestants worked on their creative solutions in five competitive categories: Design, Digital, PR, Media and Print. The winners in the Digital category, as well as the holders of the Grand Prix award, are Ivana Krmpotić and Ana Marija Tomašić (404), followed by runners-up Kristina Kožić and Juraj Močilac (Real Grupa). In the Media category, the winners are Lucija Drača and Maria Šimurina (Señor) and the runners-up are Lana Kršul and Tomislav Vranjković (Universal Media). Winners in the Print category are Petra Mikloš and Filip Latin (Imago Ogilvy) and the runners-up are Rahela Dragičević and Lina Vidulin (Degordian).
The finalists of this year's competition in the Digital category are Lucija Franić and Inga Đuđik (BBDO Zagreb), as well as Antea Franjić and Brigita Krog (Imago Ogilvy). The PR category did not have a winner this year, while the finalists are Vlatka Vidić and Filip Bahun (Millenium promocija), as well as Lucija Vuletić and Hrvoje Periša (Abeceda komunikacije). The finalists of the Print category are Karmela Arbanasić and Ivan Lampalov (I TO NIJE SVE! Creative Agency). In this year's competition, the category Design did not have any winners or finalists.
"As I have announced at the beginning of the competition, we have awarded simplicity and intelligence. The jury tried to behave as a good parent: strong, just, and well-intentioned. We tried to prioritise content over form because I believe there is too much formalising in this world in general, so we really should not put that burden on young people, from which we expect creativity and the pushing of boundaries." stated Igor Mladinović (Imago Ogilvy), the president of this year's jury, and added: "We did not want to force the handing out of awards in every category just so we could put a smile on someone's face and give them a false representation of the quality of their work. Sometimes the act of not giving out an award drives the improvement of the individual and the competition more than the award itself. At that point, individuals realize they must try harder, which in turn contributes to the gravity of the competition. I hope the competitors will try to understand why some awarded project was better than theirs instead of being envious and spiteful because their work was not awarded. I am open to clarifying our decisions to any individual in case they want to advance their work."
It is important to highlight Young Lions Croatia's humanitarian nature – every year, the young lions are working on a brief provided by a non-profit charitable organisation or a civil society organisation. Once the competition has ended, the client gets to keep the creative solutions drafted by the competing teams. This year's partner of the competition, E.ON Croatia and the organiser have tasked the contestants with drafting a solution for the Society for Sustainable Development Design (DOOR) and their Energy Poverty Advisory Centre, whose purpose is finding a suitable way to educate users on the topic of energy poverty, energy efficiency and sustainability.
Sandra Koroljević, E.ON Croatia's expert for corporate communications and a member of this year's Young Lions jury stated: "Energetics is a truly complex field and I commend the young lions for tackling the challenge of energy poverty by addressing its various aspects. Such a topic requires an integrated approach involving all competitive categories in order to get the desired result and a solution that will help the Society for Sustainable Development (DOOR) achieve its goals, which are gaining importance in light of recent events. I am glad we have selected a project which has great potential for rapid implementation and achieving a real impact which will drive positive change."
Miljenka Kuhar, the representative of the Society for Sustainable Development Design (DOOR), also congratulated young lions: "I am extremely glad not only that DOOR was chosen as a client for this year's Young Lions Croatia competition but also that this competition recognises organisations from the civil society sector, a sector which drives social change through its actions. DOOR has been addressing the topic of sustainable energetics and energy poverty for years at this point, and this competition has proven to be a unique opportunity to meet wonderful and creative young people who have approached the assigned topics from an entirely novel and refreshing perspective. This competition has pushed boundaries in many ways and offered us, who have been dealing with the topic of the climate crisis for a very long time, new insights into our everyday challenges. Some solutions have really swept us off our feet, and we wish the winning team much success in their upcoming competition journey. We also hope that we will get a chance to once again collaborate with these creative young people who have demonstrated a deep level of understanding of social issues and proven that no challenge is too great for them."
Besides the president of the jury Igor Mladinović, the representative of E.ON Croatia Sandra Koroljević and the representative of the client Miljenka Kuhar, for the selection of the very best projects in this year's competition the credit is also due to Dražen Bračić (Ascanius Media Croatia), Ana Petričić Gojanović (Priredba Studio), Lucija Potočnik (Degordian), Vladimir Preselj (Millenium promocija), Vjeko Srednoselec (Dentsu), Marko Šesnić (Studio Šesnić&Turković) and Jurica Vuković (EuroART 93).
The competition was also backed by Shutterstock, which granted the competitors access to their database. After the unforgettable experience of competing among the Croatian teams and the upcoming experience at the global online Cannes Lions competition, our young lionesses will also get to travel to Cannes and attend the global festival of creativity!
The Young Lions awards ceremony will take place at the DK 2022 festival in Rovinj.