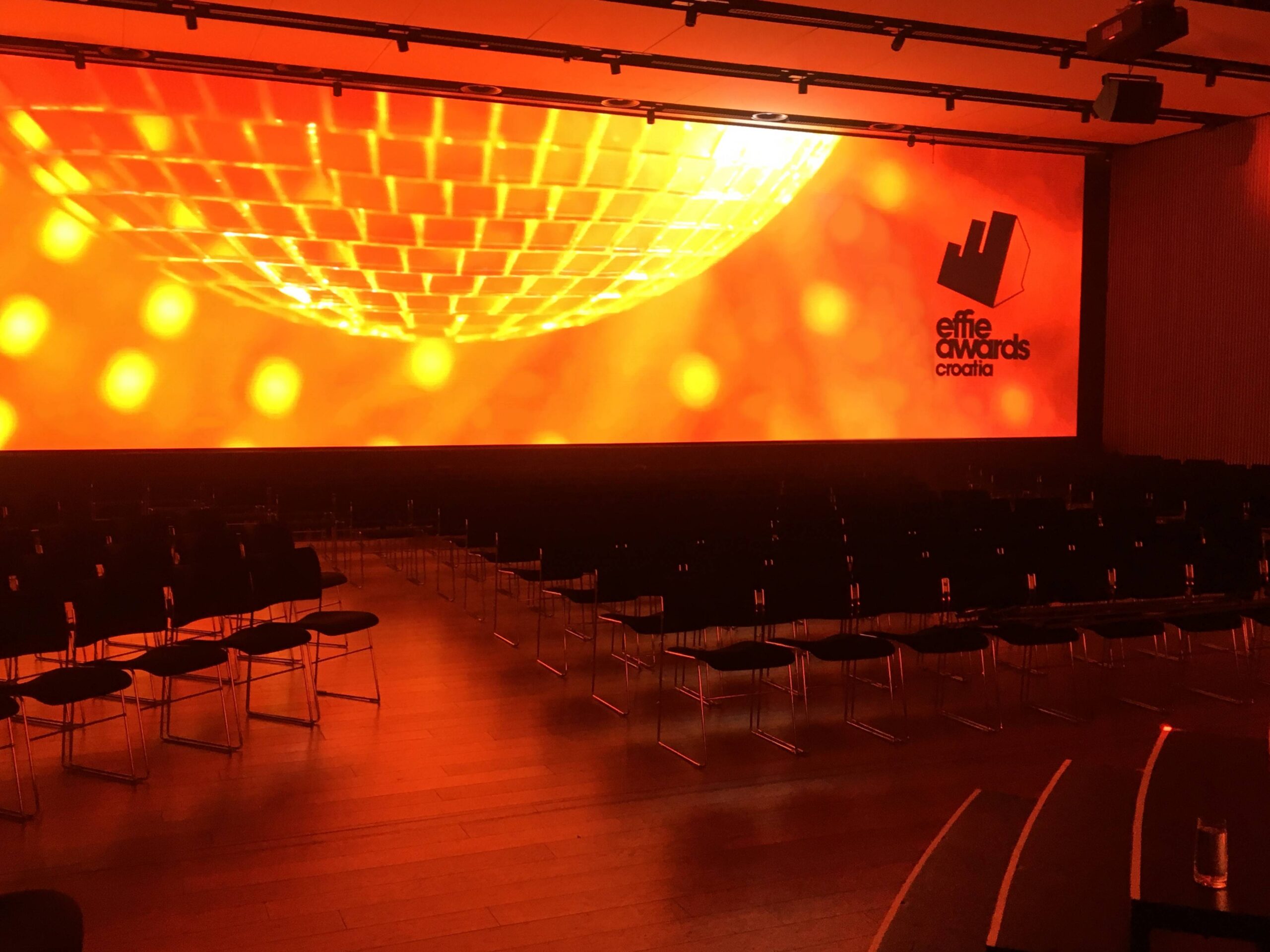 After the first round of judging the Effie Awards Croatia jury members have selected the 15 most effiective projects!
Effie Awards Croatia, the pre-eminent industry awards that promote effective marketing practices and activities which yield great market results, has been highlighting the most effective projects in Croatia for 14 years. Following the first round of judging the finalists have been chosen, among which the best projects will be awarded gold, silver and bronze awards.
Alongside the president of the jury Zvonimir Seki (Frank), these experts were also the members of the jury: Vanja Bertalan (Human), Kristina Bocak Gojun (Podravka), Iva Bokšić (McCann Zagreb), Nikolina Bradić Belobrajdić (Fortenova grupa), Josip Buzov (Imago Ogilvy), Rajna Cuculić (GroupM), Marina Čulić Fischer (Dialog), Maja Čulig (Cula Consulting), Nikša Farac (Kraš), Barbara Filipčić (IKEA South Eastern Europe), Petra Gajica (Pink Moon), Kristina Hustić (PIK Vrbovec plus), Lea Ileković Žigić (Kaufland), Sanja Jonke (Real grupa), Nada Kaurin Knežević (Algebra), Roberta Kranjec (Bruketa&Žinić&Grey), Goran Marošević (ZOO agencija), Martina Miljanović (Samsung Electronics Adriatic), Robert Pešić (Publicis Groupe Croatia), Ružica Račić Mršo (Heineken Croatia), Alina Radusin (Wiener osiguranje), Tatjana Rajković (Kvaka – Ured za kreativnu analizu), Ante Šalinović (Ipsos), Igor Škunca (Pro Media Group), Ana Štebih Pinjuh (Zagrebačka pivovara), Igor Vukasović (Hrvatski Telekom), Ivana Žulj (Omicom Media Grupa).
According to their selection, 15 projects have made the shortlist, and you can see below the alphabetical order of the categories and projects, as well as those responsible for their success. In the second round of judging, the jury has chosen the crème de la crème among the most effective projects, but you will have to wait for the awards show on 22 April in Rovinj at DK2023 to find out who gets to bring the Effie trophies home.

Beverage:
GUC GUC
Brand: Studena
Lead agency: Imago Ogilvy
Contributing companies: Ascanius Media, Drap, Rational International

Vrijeme je za godišnji
Brand: Jana Ice Tea
Lead agency: PINK MOON
Contributing companies: STUDIO NEXUS, Producenti

Zokiju je sjela plaća
Brand: Karlovačko pivo
Lead agency: Bruketa&Žinić&Grey
Contributing company: Dentsu Croatia

Commerce & Shopper: Retail and E-Commerce:
IKEA Store Enjoyment
Brand: IKEA
Lead agency: BBDO Zagreb
Contributing company: EssenceMediacom

Consumer Goods & Telecom:
Back to school
Brand: A1 Hrvatska
Lead agency: BBDO Zagreb
Contributing company: REAL GRUPA

Corporate Reputation and PR:
Uplift
Brand: Mastercard
Lead agency: Val grupa komunikacije
Contributing companies: Algebra, RTL Hrvatska, Dentsu Croatia, Ekonomski institut, Zagreb

Engaged Community:
Lukin izazov
Brand: Konzum
Lead agency: ZOO agencija
Contributing companies: ASOMBRO EXTREMO LLC, STUDIO NEXUS

Finance:
Hrčak – novi šef banke koji uvodi promjene!
Brand: Addiko Bank
Lead agency: Bruketa&Žinić&Grey
Contributing companies: Spring Onion, UM Zagreb, Degordian, Bunker

RBA Neovisni
Brand: Raiffeisen bank
Lead agency: McCann Zagreb
Contributing companies: Degordian, Publicis

Food:
Čvarak Dorina
Brand: Čvarak Dorina
Lead agency: Studio Sonda
Contributing companies: REAL GRUPA, Val grupa komunikacije

Vrijedi ponoviti
Brand: Ledo
Lead agency: Šanavala
Contributing company: Go2Digital

Health:
OŠ I EFFIE STAVIT U NOS?
Brand: MERALYS
Lead agency: Utorak. Biro za propagandu.
Contributing company: PHD Media

Media Innovation:
Brigometar – AI digitalni citylight
Brand: Croatia osiguranje
Lead agency: Bruketa&Žinić&Grey
Contributing companies: Go2Digital, MPR Millenium promocija

Positive Change – Social Good: Brands and Non-Profit:
POKAŽI SRCE
Brand: PSK
Lead agency: Imago Ogilvy
Contributing companies: OMD Media, Riba ribi grize rep, Hrvatski nogometni savez, Poliklinika Life

Sustained Success:
Priča o mirisu kojeg se sjećate. I sjećate.
Brand: Borotalco
Lead agency: EssenceMediacom