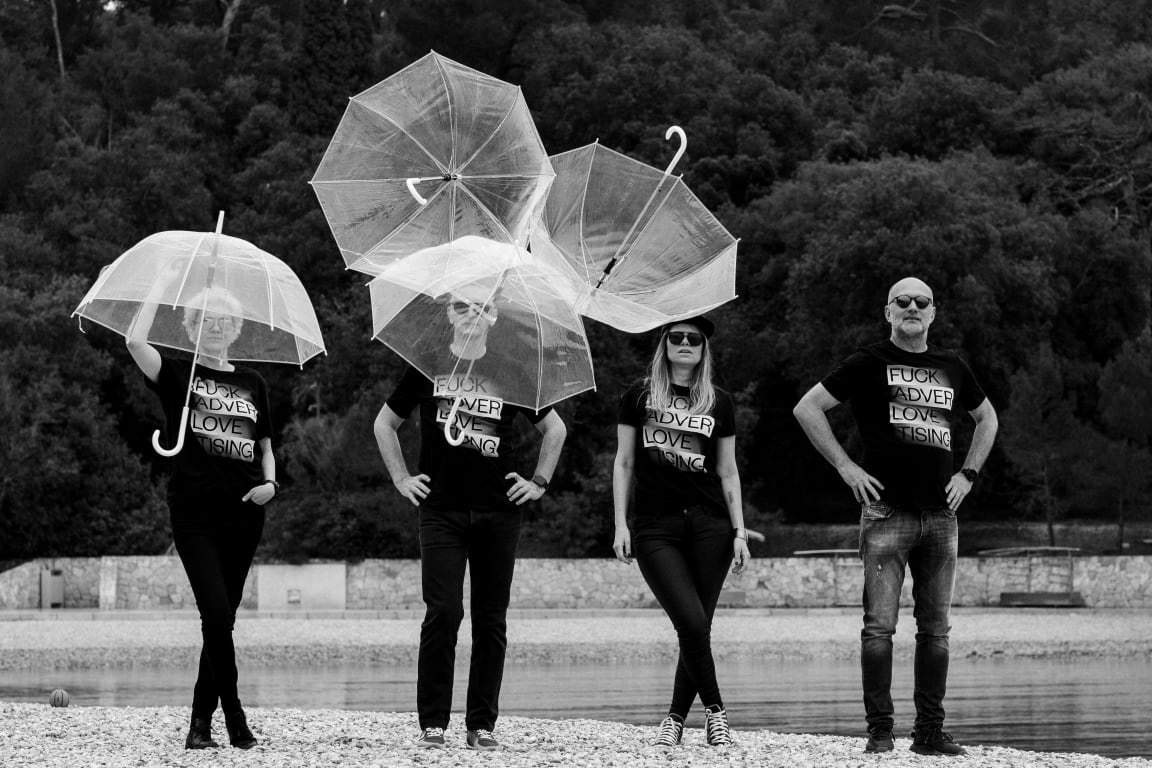 The innovativeness of DK festival has once again been recognised in the tough Best Longstanding Association Event category of the British Association Excellence awards, where the festival found itself in the company of finalists that will find out the awards results in October.
A three-year-long hiatus has only made the heart of the communications industry grow fonder towards DK festival – this was the definitive conclusion of everyone who travelled to Rovinj at the end of March to take in all the pearls of wisdom provided by world-class experts on the famous 360° stage. The long tradition of innovation, creativity, provocative production and high-quality organization of DK festival, organised by the Croatian Association of Communications Agencies (HURA) and IAB Croatia, has been confirmed by the British Association Excellence Awards, which placed the festival among the best events in the world.
The Association Excellence Awards have been run annually since 2014 and were founded to recognise the essential work that associations, trade bodies, unions and professional organisations conduct on behalf of their members. The illustrious judges panel, comprised of 20+ CEO's and directors hailing from a diverse cross-section of UK and international membership organisations, offer a valuable opportunity for organisations across various sectors to shine a light on what they do exceptionally well, where they have been particularly innovative and how they have achieved success. DK festival earned its first nomination in 2019, when the last festival edition took place, while this year the not-your-typical-festival is competing for the trophy in the Best Longstanding Event by an Association category with UK and Belgian events. The winners will be revealed in October at the Kia Oval in London.
DK2022 absolutely confirmed its philosophy – the best people at the best festival in the region. Our beautiful community stayed loyal to the festival and their passes over two long years, waiting impatiently for the big comeback of DK festival – and our hearts are full because the wait was worth it – said Dunja Ivana Ballon, DK festival & Program Director, and added: Yet another nomination for the best event is only the icing on the cake, recognition of our hard work and a reminder that ahead of us lies the biggest challenge yet, which we accept fully having our DK community in mind – how to outdo ourselves next year.
Incredible creative energy permeated the halls of hotel Lone this year once again, while the three-day celebration of creativity was marked by full festival auditoriums and fantastic energy, which only strengthened the position that DK festival gathers the crème de la crème of the national industry – but also brings the very best speakers on its stage, who share their positive sentiments of Croatia and the festival across the globe. The Association Excellence Awards nomination is further proof that the Croatian creative industry can stand side by side with big global markets.