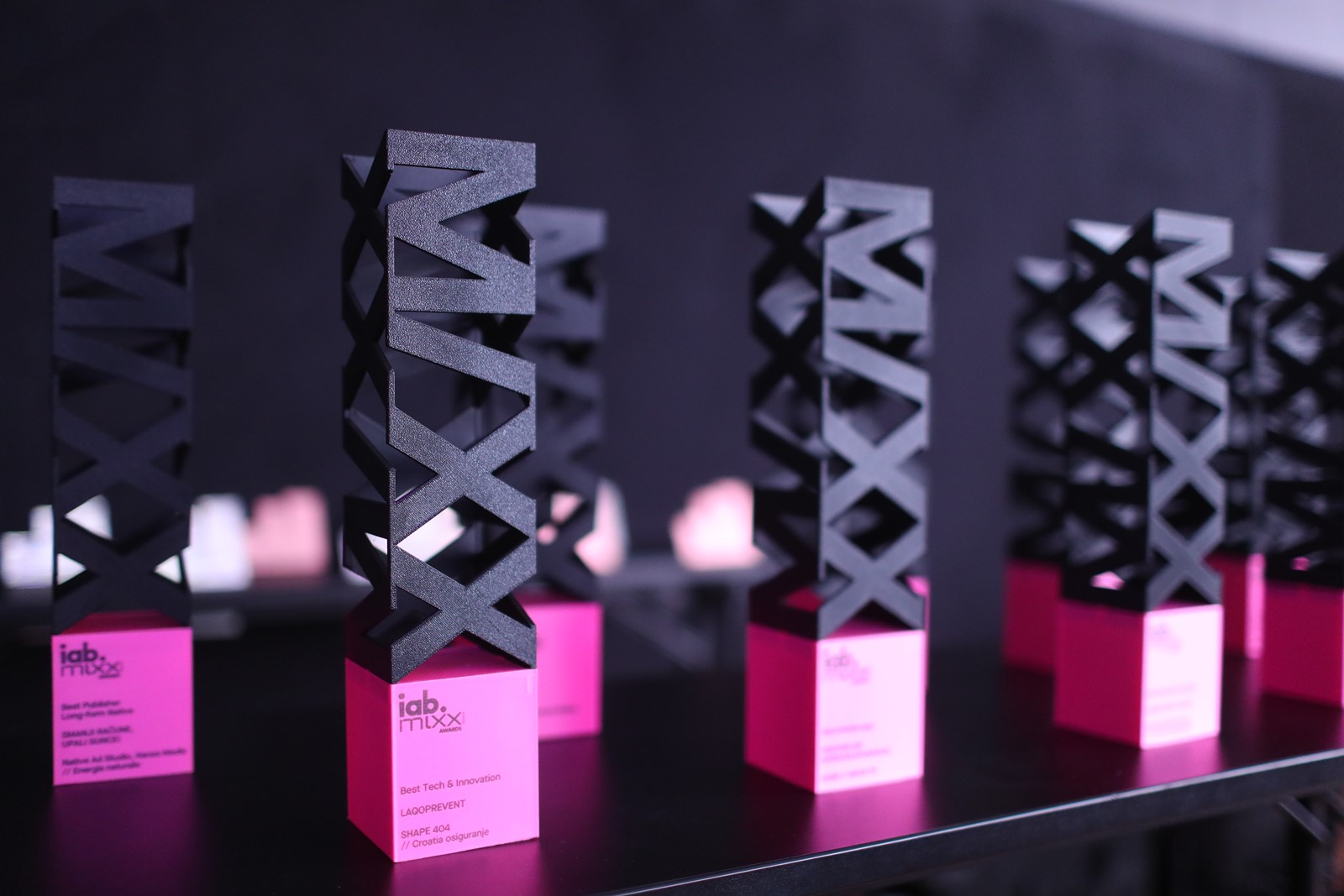 The finalists of MIXX 2023 have been revealed – scroll on to find out if your project made the shortlist! The best among them will be awarded their prestigious trophies at MIXX Awards Show at DK2023 – get your festival ticket here to join in on the fun.
The new season of the competition introduced novelties that follow the current activities on the market: the Mobile App category is now a broader category Best Digital Product which welcomes all sorts of digital products: mobile, web or cross-platform solutions and start-ups. The category Best Publisher Project was specifically created to honour a wide range of digital projects in which publishers/the media independently create and distribute content for themselves or their clients on their own websites and platforms. To highlight the ever more important digital campaigns that have a positive impact on consumer behaviour and fulfil the brand's CSR objectives, the category Corporate Social Responsibility Campaign was introduced.
Experts who selected the best digital projects comprise the MIXX Awards Croatia 2023 jury: Marko Matejčić (MediaCom), who serves as the president of the jury, Mario Frančešević (SeekandHit), Đuro Korać (Nivas), Ana Marija Malić (Degordian), Saša Milinović (OMD), Fran Mubrin (404), Marin Ostojić (ZOO agencija), Barbara Sabo Matičević (Human interaction company), Saša Škorić (Elektropionir), Maja Šplajt (Real Grupa) and Boris Turkić (Younited agency).
---
These are the projects they shortlisted for this year's MIXX:
Campaigns: Brand Awareness Campaign
GUC GUC (Studena)
Ljeto je u tebi (Zalando)
Lukin izazov (Konzum)
PayProtect launch kampanja (PayProtect)
PIKanterije (PIK&GO)
Campaigss: Direct Response and Lead Generation Campaign
Bonus kviz (MultiPlusCard)
kompare.hr (Kompare.hr)
Meta CAPI Konverzijska kampanja – Ljeto 2022. (Fokus na hit)
Scratch that travel itch SAFELY! (Wiener osiguranje)
Vikend za klik (A1 Hrvatska)
Web Loan (Addiko Bank)
Campaigns: Cross-Media Integration Campaign
adidas FORUM Jugoplastika launch (adidas)
Beestro (Franck)
GUC GUC (Studena)
Shake The Fake (A1 Hrvatska)
Switchaj na bolje (A1 Hrvatska)
Campaigns: Campaign Effectiveness
Bonus kviz (MultiPlusCard)
Čvarak Dorina (Dorina)
GUC GUC (Studena)
Ljeto je u tebi (Zalando)
Lukin izazov (Konzum)
Scratch that travel itch SAFELY! (Wiener osiguranje)
SKY JE SKY (Sky Cola)
Switchaj na bolje (A1 Hrvatska)
Campaigns: Corporate Social Responsibility Campaign
✌️ za vaginu (Libresse)
Beestro (Franck)
GigaBEEtno (A1 Hrvatska)
LAQOthon (LAQO)
Mentalna higijena (Wiener osiguranje)
Pipi guza (Pipi)
Sretno djetinjstvo (Čarli)
Tools/Platforms: Best Digital Product
Meddox – A medical record-keeping app (Meddox)
Roto B2B Mobile App (ROTO DINAMIC)
Stethoscope – alat za istraživanje zadovoljstva i angažiranosti zaposlenika (Stethoscope)
Vrijeme je za tvoje Vrijeme (Franc Arman)
Tools/Platforms: Best Media Strategy
Switchaj na bolje (A1 Hrvatska)
Telekom eSports Championship (Hrvatski Telekom)
Tools/Platforms: Best Branded Content
#bolimePipi (Pipi)
Audi Masterclass (Audi)
GUC GUC (Studena)
PIKanterije (PIK&GO)
Priče z vrha (Marodi tjestenina)
Telekom eSports Championship (Hrvatski Telekom)
Tools/Platforms: Best Website
AutoZubak – Webstranica (AutoZubak)
Journal redizajn (Journal)
Tools/Platforms: Best Social
Always sam on i #bolimePipi (Pipi)
Pavle Pauk Tik Tok profil (LAQO)
Senzacija na Facebooku i Instagramu…i u 2022. (Jamnica Sensation)
Svjetsko nogometno prvenstvo (Ožujsko pivo)
TebeSePita (Hrvatski Telekom)
Tools/Platforms: Influencer Marketing
#ajmopratizube (Philips)
#POV: Pa ja bankarim za 0 kn (Erste Club za mlade)
Coolinarika TikTok (Coolinarika)
Travel Insurance for 2022. (Wiener osiguranje)
Tools/Platforms: Best Tech & Innovation powered by Google
Croatia FIT (Moja Croatia)
Samsung Galaxy Watch AR Experience – Kreiraj i isprobaj svoju idealnu kombinaciju (Samsung)
The Outsiders NFT (Joomboos)
Tools/Platforms: Best Publisher Project
Meštar (Addiko Bank)
Oriđiđi Video Awards u metaversu (24sata Oriđiđi produkcija)
Praćenje Svjetskog prvenstva u Katru (Gol.hr)
Rezolucija Zemlja (Večernji list)
Svijet istih mogućnosti (Hrvatski Telekom)
Featured photo: Luka Stanzl/PIXSELL